Tag Archive | comedy
Before we jump into this week's four finds I have to take a moment and celebrate: Today's post marks the FOUR-HUNDREDTH WO!! That's right, you get a double exclamation celebration! It's hard to believe this concept and ultimately, this blog, has been around so long, but it wouldn't be possible without your support. Cheers to that!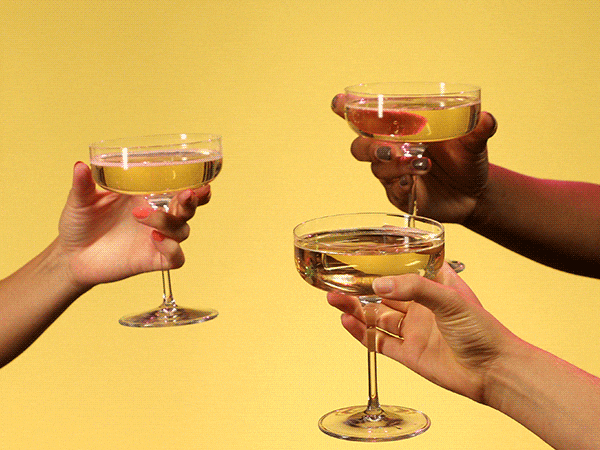 "Bodega Bathroom":

Not an actual bodega bathroom, no. But the hilariously oddball and perfectly

fantastic sketch from last week's SNL

. John Mulaney's past hit of "Lobster Diner" meets its match with this all-out musical marathon. Words won't do it justice. Just watch.

Luke Perry:

On a much more serious note, actor Luke Perry died Monday after suffering a massive stroke just days before. He was 52. And while I've certainly enjoyed his resurgence with his role on "Riverdale," I could never forget how instrumental he was for all us "90210"

and

"What I Like About You" fans. I can't imagine how the Perry family feels with such a devastating shock.

Lent:

There's no easy segue to the next topic on my mind, as the Lenten season is upon us. I'm holding out for tonight's 7:30 mass and looking forward to one of my all-time favorite choral songs, "Ashes." No matter what you sacrifice or start doing (or if you don't celebrate at all), I'm wishing you peace, love and joy over the next 40 days.

"Don't Threaten Me with a Good Time" – Thomas Rhett f. Little Big Town:

You know when you hear a song that speaks to you on just about every level? This does that for me. Partially because it mentions Wednesdays, partially because there's a shout-out to my hometown (DAYTONA!), partially because Thomas Rhett is a national treasure. He

debuted this and another song on SNL

, giving my fave show yet another leg up.
Do you feel that chill in the air? That's because it's the most wonderful time of the year! From the World Series and the throes of football seasons to a New York trip and HALLOWEENIE coming up, you could say I'm pretty pumped.
Canceled Wedding Turned Heartwarming Story: This viral story from Sacramento details how a bride-to-be's family turned her suddenly canceled wedding into a feast for the homeless. Whatever the groom's reasons for not going through with the big day, there are more than 90 struggling people — and millions around the country — supporting the bride's family and their selflessness.
"Crazy Ex-Girlfriend": I didn't really know what to expect with this new show from the CW, but I certainly didn't think there'd be a giant floating pretzel and musical numbers that had me in stitches. There's just the right punch of comedic timing, unrequited love and jazz hands. It's one to watch — literally. Catch it Monday nights at 8. Or I'll fiiiind youuu.
Laugh & Learn: Take a few minutes out of your day and check out this comedy bit from my Uncle Pat. He'd love your feedback to help hone his comedic chops — so do us all a favor and WATCH 🙂 Thanks, peeps!
San Francisco Zoo: It only took me a year, but I finally made it out to the SF Zoo this past weekend. And just in time for Red Panda Day! The exhibits were interesting, the animals were playful & we had a great time exploring the wildlife brought to our city.
Images courtesy of: KCRA, Nerd Geist, YouTube, Yelp
Who couldn't use a little mid-day pick-me-up? Many thanks to WordPress technology for this unintentional glitch 😀
"The Tonight Show Starring Jimmy Fallon": My friend Jess scored tickets to tonight's taping, and I couldn't be more excited for her friendship and good fortune. I also couldn't care less about Shailene Woodley, but I'll take it.
SleepCycle: This handy little app came highly recommended, because I'm regularly restless and then oversleep. It tracks your movement, gauges your quality of sleep and provides a million useful stats — well worth the 99-cent price tag.
"The Weight of Lies" – The Avett Brothers: Another gem from Pandora, I can't get enough of this North Carolina trio's crooning. Perfect for a rainy day, as the forecast predicts.
Slick Rick's Birthday: Tomorrow is my dad's birthday and also marks six months since his death. I can't even begin to express my range of emotions, but I plan to celebrate his life with some of his favorite things. Miss you every day, big guy.