Tag Archive | leslie knope
It's the highest holy day known as Galentine's Day and silly me neglected to prep this post ahead of the festivities. Between an 11-hour workday, making Valentine's for co-workers, a girls' night out at yoga and a recurring broken circuit, I do solemnly swear it wasn't my intention to leave you hanging.
So here are a few Galentine's gifs to get you in the spirit, even if the day is almost over (slash already over for East Coasters). Here's hoping you're celebrating all the fabulous gals in your life, near and far!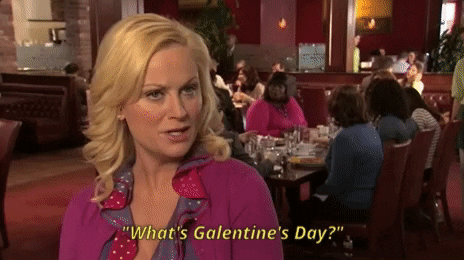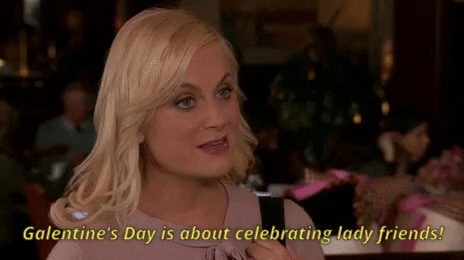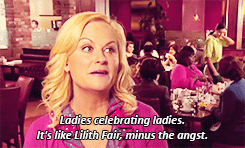 And speaking of national holidays, my college bestie reminded me of today's other important holiday: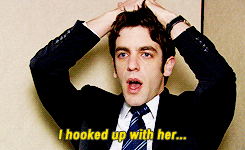 Happy anniversary, Ryan & Kelly!
It's been a whirlwind week, to say the least. While some of my closest friends here have announced their impending departures to other cities, I've also heard from friends afar about their plans to relocate here. "Bittersweet" doesn't even come close to describing it.
In the meantime, I haven't been able to corral my thoughts into my regular weekly wrap-up. I'm excited about the 10-minute "Love Actually" sequel; I still haven't watched this year's GRAMMYs (a first for me!); I'm loving this new mani color and I can't stop listening to "Different for Girls" by Dierks Bentley f. Elle King.
To say I'm all over the place is an understatement.
Couple that with Valentine's Day (do you see what I did there), social commitments, some potential moves of my own, and I'm in a frenzy to keep it all together.
So in the wake of a formal WO, please enjoy these images of the ultimate Galentine, Leslie Knope. Xoxo 💕
Last night's episode of "Parks and Recreation" reminded me just how much I adore the swag-tastic Tom Haverford.
Let's take a moment to see poor Jerry go into cardiac arrest — and Tom's ridiculous reaction (skip to 9:21 in).
And then, there's this:
Is it possible to marry a fictional character?